"The decree was issued by General Secretariat of the Council of Senior Scholars on the website of the General Presidency for Scholarly Research and Ifta, Arab News reported Wednesday. The edict actually updates an existing ban on the Pokemon card and video games before they morphed into the mobile phone virtual reality game that has swept the world. The clerics issued the old fatwa, (No. 21,758), 16 years ago, declaring the original Japanese game a form of gambling, which is forbidden in Islam, Sheikh Saleh Al-Fozan, a member of the Council of Senior Scholars, said the virtual reality version of the game is the same as the old one. The game has not been officially released regionally…………."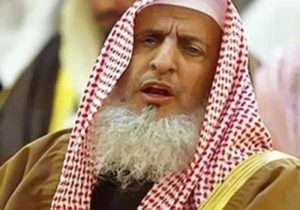 The Mufti vs. Pokemon Go
A Fatwa is a religious edict often issued by Muslim clerics, whether they are authorized or not, that aims at one of several things: (1) keeping the faithful, and the unfaithful, away from sin and abominations (not always the same); (2) making life a bit harder, making sure not everybody is having more fun than they should be decently having (excluding the princes and their minions); (3) making the faithful and the unfaithful aware that the particular cleric exists (not exactly: I Fatwa, ergo I am).
The Mufti of Saudi Arabia, Shaikh Al Al Shaikh finally had his group issue a fatwa asserting the ban on Pokemon Go in the Kingdom of Fun and Delights. No news about the fate of Pokemon Go in Iran yet: the mullahs have not opined yet. On the other hand, why would they need Pokemon in Saudi Arabia when everybody is having so much fun already?
Meanwhile, in the ultimate Salafi Wahhabi realm, in the Caliphate of Islamic State, I hear they are looking for Pokemons to behead in public in Raqqa and Mosul. You see, Pokey is suspected of being a Shi'a, hence a heretic who is behead-able, whose throat is slit-able by Salafi standards.

FYI: Gambling, gaming, and other types of sin, are banned in Islam, except for princes who can travel to Europe and Las Vegas. Having a palace with walls also qualifies one for exemptions, without reducing their chances at deferred heavenly delights.

Cheers
Mohammed Haider Ghuloum