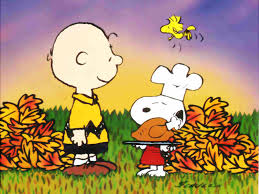 Happy gobblegobble, Charlie Brown……
Arab media are reporting an interesting development about Iranian relations with Iraq and Syria. They are reporting that a counselor in the Iranian foreign ministry has publicly (sort of publicly, allegedly to a minor media outlet) criticized former Iraqi PM Al Maliki and Syrian president Bashar Al Assad for the worsening mess in their countries. He reportedly blames Al Maliki for aiding the growth of ISIS (DAESH) and blames Al Assad for the worsening bloodshed. I am not sure if the media are quoting him correctly since I have not yet seen his original comments. Al Maliki is now a vice president of Iraq, and Al Assad is still the president of Syria (most of it, anyway).
This could hint at a significant Iranian policy shift or it could be just a personal comment that will then have to be refuted by other officials. But it is almost certainly credible. Time will tell, and soon.
He is also reported by Iranian sources as saying that ISIS (they call it by the Arabic acronym: DAESH) will weaken but will not vanish.
P.S.: (I have always believed and written that the original Syrian uprising went Jihadist as soon as the Islamists of the Gulf states started to send money, weapons, and Wahhabi volunteers. With the blessings of Turkish Caliph Erdogan the First. As for Iraq, deepening internal sectarianism, corrupt domestic politics, and foreign Arab meddling worsened a situation that had emerged after the first post-invasion elections.)
Cheers
Mohammed Haider Ghuloum