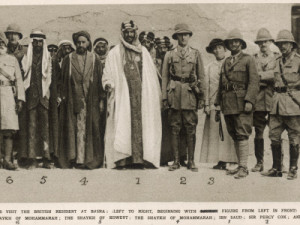 Strange state of American foreign policy these days. There are cases and situations where allies and foes can be exchanged:
The current leader of America's allegedly closest ally (Israel) and the U.S. president intensely dislike each other. It is obvious they have little respect for each other. Mr. Obama knows that Benyamin Netanyahu bears him ill will, besides being a habitual liar who can't be trusted (imagine, a politician lying to another politician!). Most Western European leaders also believe the same. Mr. Netanyahu clearly believes that the U.S. president is a weakling who is not willing to launch an attack on Iran on Israel's behalf. In fairness nor did George W Bush, but Netanyahu would never dare openly defy Bush.
Mr. Obama believes that a nuclear deal with Iran is better than yet another American war waged against yet another Muslim country. Especially given the doubtful outcome, the cost-benefit of that war. America's closest allies outside Europe, the Israelis, and the ruling potentates and princes of some Persian Gulf states, strongly object to almost any feasible deal.
The Republican leader of the U.S. Congress has invited Mr. Netanyahu to deliver a speech to a joint session of Congress, just after President Obama's State of the Union Speech. Basically they are inviting  a foreign leader to respond to the U.S. president. Inside the U.S Congress! Unheard of anywhere in the world.
Mr. Obama also now has problems with some of his Arab allies regarding Syria. He and his advisers and most the American foreign policy establishment have revised their position on the Syrian civil war. Most have realized in the past year or so the real danger in Syria now is not the survival of Bashar Al Assad, but what will come afterwards. They were hoodwinked by Saudi, Emirati, and Qatari potentates into betting on the Free Syrian Army, which also did a good job of selling itself to some gullible and jingoistic American senators like McCain and Graham and the not-so-dearly-departed Lieberman. The Free Syrian Army soon morphed, most of it, into Al Nusra Front and ISIS and other groups of kidnappers and cutthroats. 

The Americans and the Syrians and Hezbollah and the Iranians are now fighting the same enemy, the Jihadis. For now. Eventually, the Americans would like for Al Assad and Iran and Hezbollah to go away (I am not sure where they can go since they live in the region). Eventually the Syrians and Iranians and Hezbollah would like for the Americans to go away (also not feasible any time soon).
To complicate matters, there pops up Yemen, hardly felix now. In Yemen, the United States is trying hard to stem and roll back the regional Al Qaeda branch (AQAP) mainly by bombing its Saudi and Yemeni leadership. So are the new power wielders in Yemen, the Houthis who now control the capital. Yet the Gulf states, especially the Saudi princes and the UAE potentates, don't approve of the Houthis. Besides their faith which is an offshoot of Shi'ism, they are also suspected of being too close to the Iranian regime. You can't get any more heretical than that from a Wahhabi point of view. The Houthis do sport some silly Iranian-like anti-American slogans on posters in Sanaa, but it is not clear (to me) if their heart is in it. Nor where they stand ideologically regarding an Iran-style theocracy.
So the Houthis fight Al Qaeda. The Houthis are reported to be supplied by Iran, although they don't seem to carry advanced weapons, unlike Hezbollah in Lebanon. The Americans fight Al Qaeda. Both Houthis and Al Qaeda fight the previous dominant tribal oligarchs of Yemen. Al Qaeda also as usual kidnaps and/or kills any Westerners (or Shi'as) they can get their hands on. Then there are the separatists of South Yemen who would like to regain the independence they lost in 1990. Complicated? Just hang on, it is going to get even more complicated in the coming weeks.
Then there is Lebanon, a place the Israeli military seem unable to stay away from. Once I likened it to the moth unable to resist the light and the fire, and cleverly if I may say so. We shall leave Lebanon, and Iraq, and North Africa for another day.
Cheers
Mohammed Haider Ghuloum