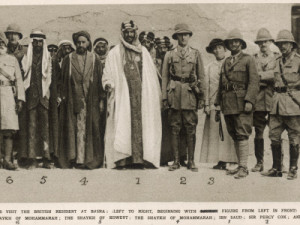 Reports tell us that American diplomats in Cuba met with Cuban dissidents yesterday. They shared a meal together and talked. That is in Communist undemocratic repressive Cuba. The Cuba that restricts its people from coming to the USA even more than the USA restricts its people from going to Cuba.
Now to U.S. allies, non-communist anti-democratic allies:
A few months ago an American undersecretary of state was kicked out of Bahrain because he talked with some opposition leaders. Three years earlier another American diplomat was hounded out of Bahrain because he talked about human rights.
Can an American delegation meet and talk with local dissidents of whom there are many (in and out of prison) in Saudi Arabia? Or in the United Arab Emirates? Or even in Egypt? Would they dare?
Of course it is possible that because Cuba is in the Western Hemisphere, geographically and culturally, we should expect more of her. Which is like saying that Arabs (and Muslims) either do not deserve or don't want democracy and freedom of expression. Which may not be as bigoted as it sounds. I know that, based on painful experience, most Arabs (outside Lebanon) are wary of the freedom of expression: mostly it gets you prison, torture, premature death, exile, or a combination of the above.
Cheers
Mohammed Haider Ghuloum