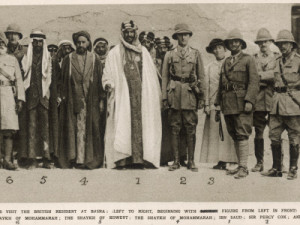 The deputy president of some imaginary entity called the "Arab Parliament" emphasized the importance of a 'plan of action' being prepared by the "Arab Parliament" to tackle terrorism in the Arab world. He said this will prepare realistic methods to fight terrorism' and all "foreign plots" besieging the Arab world. Apparently there are no "domestic plots" besieging the Arab world.
That is fine and dandy, preparing a plan of action for fighting terrorism and all foreign plots. In fact plans of action are very popular in the Arab world, usually prepared by groups, each created and set up by a subcommittee of a committee of a bunch of others.
Of course there is no such thing as an "Arab Parliament". There are no elections for an Arab "Parliament". It is just a bombastic title that tries to sound like the truly elected European Parliament in Strasbourg. They only hold periodic gatherings of representatives of Arab parliamentarians and appointed councils and other government representatives. Only six Arab countries have what we can call "parliaments", with a stretch, with some varying degrees of authority: Morocco, Tunisia, Lebanon, Jordan, Iraq, Kuwait. The rest have appointed councils, one or two are even called parliaments by mistake, selected or named outright by kings, potentates, or military dictators.
Now if they hold their meetings (they are not sessions) in Strasbourg, many more might be tempted to run for office. There would be bitter fights within the members of local tribes to win and hang around Strasbourg. Hell, I would do so if I were one of these tribal types.
Now if they can do what real parliaments do, ensuring the rights and the power of the people…………
Other Related Rantings:
POLITICS AS A JOKE: ARAB PARLIAMENT, WTF PARLIAMENT, ON ELECTING DOG-CATCHERS……
THE LATE QADDAFI ON ARAB PARLIAMENTS AND 112TH U.S. CONGRESS……
SAUDI SHURA COUNCIL AND SEXUAL HARASSMENT: FRUSTRATED MALES SHOPPING FOR SHMAGH WITHOUT SATAN……
Cheers
Mohammed Haider Ghuloum                          


[email protected]