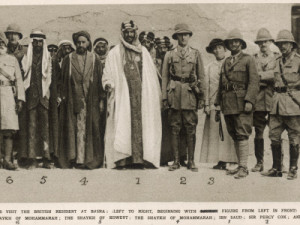 "France's government is drawing up a new set of rules for theatres after Paris Opera ejected woman for wearing a veil during a performance, the institution's deputy director said Sunday. The incident took place when a veiled woman was spotted on the front row of a performance of La Traviata at the Opera Bastille, Jean-Philippe Thiellay told AFP, confirming a media report. France brought in a law in 2011 banning anyone from wearing clothing that conceals the face in a public space, or face a 150 euro ($190) fine………. France's ministry of culture said a bill was currently being drafted to remind theatres, museums and other public institutions under its supervision of the rules regarding veils…….."

The French worry a lot about losing 'their culture'. Years ago they imposed rules and limits on how much foreign music French radio stations could broadcast. I am not sure how that affected stations that broadcast classical music: since the overwhelming majority of composers were Austrian, German, and Russian, with a smattering of other nationalities, including French. They were mainly worried about American music. Maybe that is why they were skeptical about NATO: they saw it as an Anglo-Saxon creation. They also tried to eliminate or limit 'English' words used in French media (no attempt was made to eradicate Latin influence since the original language of Gaul has vanished into it).

Now they continue to worry about hijab and niqab and Arabic (I have seen normally-rude Paris CDG airport staff openly mocking Arabic in front of foreign visitors). Yet, when they talk about 'their culture', they must mean the whole culture in France. That must surely include the 'culture' of the millions of French citizens and residents who are not of European descent. That means North African and African as well. Come to think of it, the French are as much in cultural denial as we are on the Gulf. This French denial is almost like, say, if the rulers of the United Arab Emirates ban such languages as Hindi or Urdu, which a majority of the population of the UAE and Qatar speak.

I am not fond of the Neqab or Burqa: they raise security issues at airports and elsewhere. They are also probably imposed on many of the women who wear them. But I must admit that some of these women are probably better off to keep on wearing them. After all, occasionally there is something positive to be said for the imagination. Yet all this also has some worldwide implications.
So, maybe if and when a majority of the French parliament become of Muslim descent, then maybe this attire policy will change. Just as it is possible now for the UAE parliament, for example, to vote to make Hindi and Urdu official languages. 
Wait, my bad: there is no elected parliament in the UAE. Maybe after they impose free elections in a liberated Syria they will import the idea and have their own free elections. The same can apply for the Saudis and the Qataris. I can't wait to see King Whatishisname and Shaikh Whatishisass bumbling in election debates.
Cheers
MHG