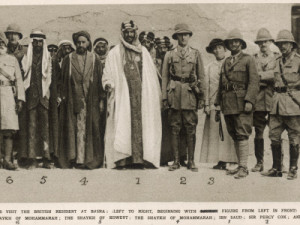 The Iranians, some of the clerics and their followers, have a knack for shooting themselves in the foot. They did it again last week, in the aftermath of a gruesome Saudi festival of executions of 47 people by beheading in one day. Just as the world was building up outrage at the judiciously suspect mass killings, the Iranians misjudged and helped the Saudis change the subject.
The Iranians have done it again. They reminded the world, and especially the American people and media, of that "other" embassy attack in 1979. "Some" groups attacked the Saudi embassy in Tehran last week, thus rightly creating outrage among the diplomatic classes across the world.
By allowing it to happen, the Iranians helped change the subject. World media, especially in the USA, have forgotten that 47 people were beheaded by the Saudis on New Year's Day. They have focused, with a lot of help from Washington lobbyists and special interests, on the embassy in Tehran and on the execution of Sheikh Nimr Al Nimr.
A mass execution of 47 is now being headlined as the execution of one Shi'a cleric. As I said, some in Iran are quite good at helping their sectarian Wahhabi enemies change the subject.
Cheers
Mohammed Haider Ghuloum