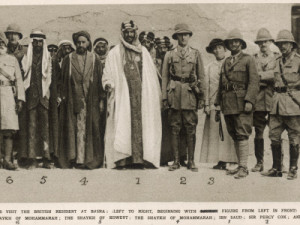 A new twist on the current, and perennial, political (not economic) tax debate in the USA:
Reports tell us that the Wahhabi Islamic States (ISIS or DAESH)  has demanded the United States, as the leading Western power, should be ready to pay a special Jizya tax to their Caliph Abu Bakr Al Baghdadi. This Caliph was born  Ibrahim Al Samarrai, so I assume Al Baghdadi is his married name, as they do in the West.
So he wants Mr. Obama to pay the old Islamic Jizya tax that used to be imposed on non-Muslim subjects partly in order to exempt them from military service. That tax used to have some logic to it: you can't expect a Christian citizen, for example, to join an army that fought to convert other Christians to Islam. So maybe the U.S. Congress, under a new old leadership, will take up this new ISIS tax plan. Nothing like the promised miraculous "tax cuts and a strong defense and protecting social security and reduced deficit" plan they have been pushing. Should be fun watching C-Span. Should also be fun watching the Republican (and maybe the Democrat) presidential candidates take up the issue in their endless sound-bite "debates".
The Saudi princes and other regional potentates, unlike ISIS, do not directly tax their people and businesses. They apply what I would call a princely (royal) tax on the whole country. The numerous Saudi royal princes get first cut of the oil revenues, for just being who they are, for the accident of birth. They also get to expropriate public land at will. In recent years they have been destroying ancient Islamic monuments and converting them into parking lots, half-empty shopping malls, and luxury hotels and apartments for local potentates and others from neighboring oligarchies.
Not a bad racket……….
Cheers
Mohammed Haider Ghuloum