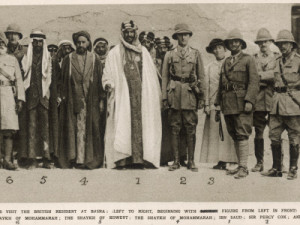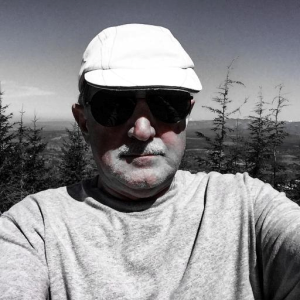 Tweet to https://twitter.com/ text
State Department Spokeswoman Heather Nauert (@statedeptspox) commented on USAID Mark Green's visit to Syria with US Central Command Chief General Votel. She tweeted:
"@USAIDMarkGreen's visit to #Syria with General Votel of @CENTCOM…."

I guess Syria now also needs a #BuildTheWall movement…….
After the first illegal cross border entry by a gaggle of US senators (McCain, Graham, et al), some Syrians could have been marching in the streets of Damascus, chanting: Build the Wall, BuildTheWall………
They did not at the time because the term Build The Wall was still unknown, the idea confined to Israel and the Palestinian and Occupied Territories. And some parts in the USA.
Yet no country has needed to build a wall as much as Syria in the past six years. Illegal infiltrators, without so much as a visa request, or a tour guide, have been sneaking in through Jordan, Iraq, Israel and especially Turkey. Arabs, Africans, Europeans, Chechens, and others along, with their concubines, converted on Syria, seeking to liberate it for the joys of pious Sunni fundamentalism.
They originally formed the backbone of Al Qaeda (or Nusra) and the ISIS (DAESH) cutthroat entities. Then we had a gaggle of US senators sneak in without an invite or a visa request, no doubt accompanied by Jihadi coyotes in civilian garb. The liberators all in ignorant bliss that they were fraternizing with Jihadis. The senators were hailed by US media of all stripes as they posed with Jihadi terrorists dedicated to the liberation of Syria from its secular (if repressive one party) path.
Now we have US forces and commanders sneaking into Syria, also without visa formalities. And these gentlemen apparently need no coyotes to guide them. They have drones and satellites. They were supposed to leave the premise within hours, before the Al Assad ICE agents descended on them and sent them back to some Turkish or Jordanian Tijuana or Ciudad Juarez.
But Secretary of State Rex Tillerson asserts that many more, many American troops, perhaps thousands, will remain illegally in Syria for years. Perhaps as unofficial sitting ducks among various warring local and foreign factions bearing down on several sides. Perhaps with the eventual goal of becoming a sort of Syrian Dreamers, mostly dreaming of the day they could come back home to the USA.
Ditto for Iraq since 2003.
Then there is Israel, which sends warplanes and missiles and almost certainly infiltrators into Syria to blow up whatever the Likud does not like the look of. Even Donald Trump, the man who does nothing that does not pay off in cold cash, tossed a missile or two into an abandoned Syrian military base last year.
Saudi Arabia's nearly-demented foreign minister Adle Al Jubeir every week insists that regime change is the path for Syria (but not for his own democratically elected Kingdom of Free Speech).
It is a wonder the Syrians did not start clamoring to "Build The Wall" all around their country. After all, Kim Jong Un of North Korea has built a stout wall, if only mainly to keep his people inside the nuclear paradise.
This story will continue…..
Cheers
Mohammed Haider Ghuloum