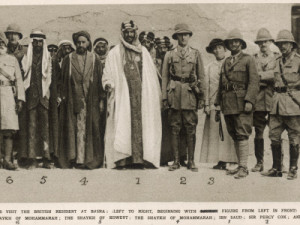 "Displaced Yemeni President Abd Rabbuh Mansur Hadi said he is sure that the Houthi rebels will be defeated in the near future. Yemen Reconciliation Conference to Provide Basis For Any Future Talks. The Houthi rebels will be defeated in the near future, displaced Yemeni President Abd Rabbuh Mansur Hadi said Sunday at a conference on Yemen reconciliation. The conference in the Saudi Arabia's capital Riyadh involves over 400 representatives of the country's political forces and the international organizations. The representatives of the Houthi rebel group, the main opposition force in Yemen, do not participate in the conference…………"
This futile Saudi-organized conference on Yemen is a monologue rather than a dialogue. The most important actors in Yemen are not attending. It is like Gone With The Wind without Rhett Butler and Scarlett O'Hara. No Houthis or former dictator Ali Abdullah Saleh representatives were invited or would attend anyway. Hadi and those with him could never fill the place of either Rhett or Scarlett, or even the fat slave Mammy of Tara.
That is where escaped deposed president General Hadi of Yemen gave his latest fatwa that "the Saudis will win their air war against the Houthis soon". Hadi had also announced two weeks ago a grandiose plan for Yemen to join the Gulf GCC, which was ignored by everyone especially the GCC. He also issued a string of meaningless decrees appointing and disappointing commanders who had mostly fled Aden with him to Riyadh. Any commander worth his salt who remained in Yemen would ignore his orders after he abandoned them for the safety and luxury of Saudi hospitality.    
Then there is my own famous and potent fatwa on Yemen and Hadi's prospects in Sanaa. Here it is.   

Cheers
Mohammed Haider Ghuloum                          


[email protected]