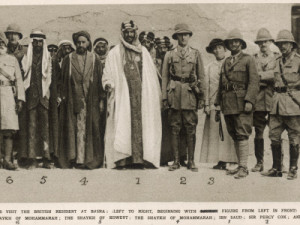 Six years ago, the Egyptian military and security forces, led by Hosni Mubarak, waged and won a vicious civil war against all 4-legged Egyptian pigs. Their goal was to eradicate the Nile swine because they thought pork caused the Swine Flu (H1N1) of 2009. And probably to give the Coptic Christians of Egypt another economic and moral black eye. I am not sure if they won that war completely: not one general was promoted to Field Marshal for it as far as I know.
Two years ago, Generalissimo (now self-promoted Field Marshal) Abdel Fattah Bin Rommel Al Sisi waged war and won against the elected Muslim Brotherhood ( MB ) regime in Cairo. During and after the military coup, several thousand civilian were killed, and tens of thousands were thrown in prison. Some simply vanished.
Why can't these extremely well-armed security and military forces seem to win a war against the Wahhabi terrorists running amok in Sinai? Could it be because the latter, unlike the Nile pigs and the MB are well-armed, while the Muslim Brothers and the Pigs were largely unarmed? Could it be because the Sinai cutthroats fight back and many of them are more dedicated? Like the Israelis in 1948, 1956, 1967, and 1973? It could, it could.
Cheers
Mohammed Haider Ghuloum