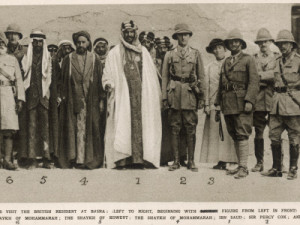 The Saudi move to cancel the $4 billion promised aid to Lebanon (and indirectly to France) is apparently a 'first step' in something bigger.  At least that is what Saudi proxies and allies in Beirut are gleefully threatening.
The Saudis are frustrated with their failure to weaken Hezbollah and pull Lebanon out of what they claim is an Iranian orbit. It is hard for them to believe that all the inducements they have offered Lebanon could fail, that their top proxies in Beirut, occasional billionaire Saad Hariri and his sidekick Fouad Saniora, could not bring the small country along. One Lebanese minister, a Mr. Mashnuq (the Hanged Man) who is part of the Saudi-financed March 14 (Hariri) camp has warned of more pain to come. Clearly a not subtle Saudi threat-by-proxy.
The threat of "more pain to come" could include a renewal and expansion of previous expulsion measures against the expatriate Lebanese citizens in some GCC states of the Persian Gulf.  The UAE has recently been reported to have resumed its old policy of summarily expelling Lebanese expats who are Shi'as. The secretary general of the GCC, a Bahraini close to the ruling autocrats, has ominously warned Lebanon for going against what he called erroneously "Arab consensus on Iran". The GCC secretary was of course lying, to put it politely: in fact there is no Arab consensus on Iran or on anything else whatsoever.
An expulsion of the Lebanese expats would not be in the interest of the Gulf states. They are not normally involved in politics. Many businesses and institutions benefit from the Lebanese experience and skills in various economic sectors. It would effectively lower the efficiency of business and the quality of life in the host countries.
Some Arab media speculate that the Saudis are canceling the promised aid partly because of their own dire financial situation. A situation largely created by their own short-sighted oil policies of recent years.
Another possible factor that Saudi and Gulf media ignore is that the Lebanese authorities are holding a high-ranking young Saudi prince who had tried to smuggle large quantities of illegal drugs on his private jet through Beirut airport.
Will all this economic pressure against Lebanon work? Will the small country where pro-Wahhabi sentiment is restricted to a small fraction of the population yield to Saudi pressure?  It looks highly unlikely now, given the political realities and the demographics of Lebanon.
The Israelis are watching this game next door with great interest.
Cheers
Mohammed Haider Ghuloum