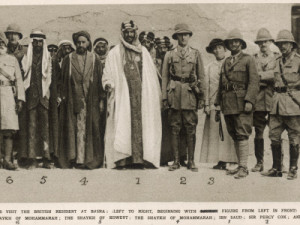 "Statecraft is not an extended form of tribalism. Its goals are different, so should its tools"  Me
"Too many international and regional alliances, created at too frantic a pace, are a sure sign of weakness rather than strength" Me
Saudi Arabia has been keeping its military forces active: mostly in doing large military exercises and maneuvers with invited, convinced, and bribed 'allies'. They have been almost monthly events, all these military exercises, with promising names like Thunder of the North. May as well; given that their real southern war, like the Storm of Determination (the massive war against poor, under-armed Yemen) has failed miserably.
None of the titles given these military exercises and wars are original: they are all plagiarized from the original Desert Storm, the American name for the liberation of Kuwait in 1991 from Iraqi Baathists. As I wrote once before, the Saudi leaders and their minions are rarely, if ever, original.
The Saudis have also been very busy announcing new 'alliances and pacts', also on an almost monthly basis. Sometimes even the Arab (and Muslim) countries listed as part of an 'alliance' are reported to be surprised. Clearly the Saudis don't believe that their "allies" need to agree to an alliance, or that they may have legislatures that need to have a say. But they must know that not all Muslim (or Arab) countries are ruled by absolute tribal princes.
The Iranians apparently realize that "alliances" are complicated things, given that they have not had many in recent years. So they seem to take them more seriously. They do, however, try to match the Saudi military exercises with some of their own. They also apparently realize that too many international and regional alliances, created at too frantic a pace, are a sure sign of weakness rather than strength. This last fact is something the Saudi princes don't seem to understand.
Statecraft is not an extended form of tribalism. Its goals are different, so should its tools.
Cheers
Mohammed Haider Ghuloum