"For Iraq, guaranteeing the safety of millions of Shiite faithful on their annual ​pilgrimage to the shrine of a revered saint in Karbala has always been a monumental challenge. The march, the largest annual religious pilgrimage on earth, ​is in defiance of Iraq's chronic insecurity and the frequent attempts by Sunni militants – including, recently, Islamic State (ISIS) fighters – to derail this event with violence. ​This year, the pilgrimage ​to the shrine of Imam Hussein ​held special resonance, as ISIS in Iraq has been all but defeated in recent months by Iraqi security forces – supported by Iran-backed Shiite militias and a US-led bombing campaign…… The risks of attack were high, but so, too, were the rewards for the millions of Shiite pilgrims whose faith overcomes fear……."We don't care about security – we just come," says Fadl Abbas, a truck driver nursing blistered feet, swollen legs, and a new limp after his 50-mile march…….." Christian Science Monitor
This is one article Donald Trump should read this week, if he were a reading man. Or he can have his son-in-law, his Middle East Gauleiter Jared Kushner, read it. They should both know what they and their regional sidekicks will be facing in the coming months if Arab media reports are true. Reports about what dangerous concoction they are brewing for our native region from Lebanon to the Persian-American Gulf.
They are brewing something from Lebanon to the Gulf, and through Yemen. Even the Gulf Muslim Brotherhood, always opportunistic, are being cagey these days, which means they anticipate a new American-Israeli folly, and that they approve. They have suddenly softened on Israeli and Trump actions in the region. Even the Salafis, the more opportunistic soul mates of ISIS/DAESH and Al Qaeda. Especially the Salafist fifth columnists, are eerily silent, waiting for those they have always called the "crusaders" and the "descendants of monkeys and pigs" to start a bloody sectarian war on their behalf. Obama knew what they sought and he denied them. He would not bluster himself into a new war, as he elaborated in an interview that was dubbed the Obama Doctrine on the Gulf.
The vast controlled media of the absolute kings are also hinting at something coming soon. Salivating at the prospect of foreign bombs blasting yet more Arab and Muslim targets on their behalf. 
A new Battle of Karbaba waged by Trump and Netanyahu as the new Umayyads, on behalf of a couple of kings and their Salafist proxies. Its battlefield to be the whole Middle East region and part of North Africa.
Remember: for years the Salafist Wahhabis kept bombing in Iraq, killing civilians, almost every day since 2003. Fourteen years of insecurity and massacres against the Shi'a (Shiite) pilgrims and their annual march to Karbala. And against many Sunnis and all Christians. Yet the pilgrims keep coming by the millions: more than the numbers that do the annual Haj in Hijaz. They keep coming by the millions, risking death. No lethal stampedes there. The march/pilgrimage was banned by the Baathist regime of Saddam Hussein, but resumed after his defeat. Terrorism has only made it a bigger event than ever, it increased the defiance. A new foreign war of aggression will almost certainly make them even more defiant.

Just keep it in mind. Remember, it is not all about the money and the contracts and the bluster. You don't want to be seen as the foreign interloper who replaces Saddam or the Umayyad Dynasty……
If he is not very careful here, he may end up famously complaining, again: "nobody knew that meddling in 15-century-old Muslim sectarian tensions could be so complicated…. even more complicated than trying to dismantle the health care system……"
Stay tuned…..
Cheers anyway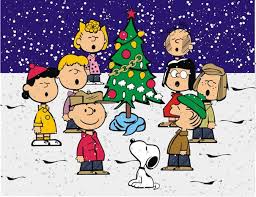 Mohammed Haider Ghuloum