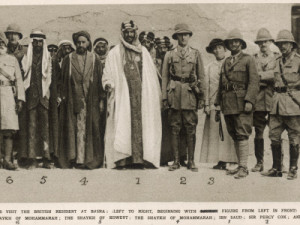 All the recent talk of the Panama Papers and hidden wealth. It is, as I once observed, the tip of a huge global iceberg.
In the old days, three or four or five decades ago, when an Arab or Muslim leader (not a monarch) died or left power, he left behind only his personal belongings and (maybe) his pension. That was the case with Gamal Abdel Nasser in Egypt, Qassim of Iraq, Ben Bella of Algeria, and various other leaders. The same was true of American leaders: Truman and Eisenhower did not leave office as very wealthy men. In fact nor did Nixon. But that was then. Things are different now, especially in the past two decades.
Now there is one thing that most Middle Eastern leaders, especially Arab leaders, have in common with modern era American presidents  and with many European leaders of the past two decades. They all have the same thing in common with other Muslim leaders and with African leaders and with Latin American leaders and Chinese and Russian leaders.
Know what it is? They all leave office as very rich people, much richer than before they took office.
Americans call it "looking for number one", and they don't mean "the people".  That is one risk they take when they seek office. It is a by-product of the globalization of many things, especially greed and corruption.
Cheers
Mohammed Haider Ghuloum