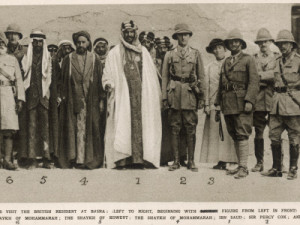 "In Egypt, the attorney general for Bani Suwaif has ordered a high school Coptic student to be held for 15 days pending investigation. The teenager is accused of making anti-Islamic and anti-Muslim comments on Facebook and other Internet media in a foreign language. In addition, security sources have divulged that the Coptic church and 'security authorities' have agreed to expel a Christian family of four from their village of Miyana in Ehnasia district. This came after Muslims accused the teenage son of the family of publishing comments harmful to Islam on Facebook. Sources added that a settlement meeting was held between the Church, high security officers, and some village Muslim families. As a result the Priest Butros G presented an official apology of the Coptic church for the insult published by the teenager against Islam and Muslims. The Coptic family had already abandoned its home and left their village since May 14……….."
This was a brief of the report from Egyptian media. Egypt used to be quite a cosmopolitan and tolerant country. All this started to change after the death of Nasser in 1970. Under Anwar Sadat, Islamist influence started to grow. Under Hosni Mubarak, Islamists grew stronger, Wahhabism started to creep into religious, political, and social conversation. Under Morsi, the first elected leader of Egypt, sectarian and confessional conflict broke out into the open. Salafis  were emboldened. Christians were attacked, Shi'as were lynched.
Under Al Sisi, Egypt is even more divided than ever. There is a mini-civil war in the country where both sides, Islamists and the military rulers, are ruthless: no quarter given and none expected. Parts of northern Sinai are almost attached to the Caliphate of ISIS rather than to Cairo. Other parts look like the hangout of the Hole in the Wall Gang. In villages from the Nile Delta to Upper Egypt (Al Saeed) there is a slow movement of religious displacement and confessional concentration. Egypt's Copts are almost as grim these days as Egypt's Islamists.
The once famous Egyptian sense of humor is moving dangerously close to that of Syria, Jordan, Saudi Arabia, Turkey, Iran, and Israel. Which means it is at the dangerous level of near extinction, what I would call pre-war or pre-civil war levels of humor. Germans, for example, lost any meager sense of humor they had quickly after 1933, not that they had much before that, not that they have much now. Attila and von Bismarck never laughed and seriously frowned upon humor. The Russians lost the remnant of their sense of humor right after Trotsky was expelled, and we all know why. Mexico, another place with a mostly humorless tradition, proved a fatal exile for Trotsky. The Russians still have to regain it.
Even the early Muslims, they come across as angry zealots. Which by definition they should have been. I believe the Prophet was almost the only one with any sense of humor among them. The rest, the Sahaba and later converts, come across as grim aguafiestas, which they mostly were. That state of grimness lasted until the Abbasids discovered the joys of humor, after the death of their founder Abul Abbas the Butcher.
Cheers
Mohammed Haider Ghuloum                          


[email protected]