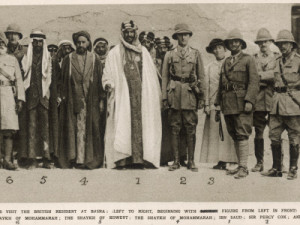 "Not only does Wisconsin Gov. Scott Walker (R) not know whether President Barack Obama loves America, he also appears to be unaware that the president is a Christian…….."I've never asked him that. You've asked me to make statements about people that I haven't had a conversation with about that. How [could] I say if I know either of you are a Christian?"……………"
First there were the Wahhabi Salafis: Al Qaeda and ISIS (DAESH). Now there are the American Salafis, those who can not only define who is Christian, but they can strongly hint at who is a Muslim in America as well. With a political agenda that goes beyond religion.
Now we are reminded that there is the American obsession with convenient political religion: is Obama a secret Muslim? Does the Muslim Brotherhood run the White House (with the token occasional Muslim or two)? Is Obama Christian (there are actually elected Republican governors and senators and congressmen who publicly debate and dispute that with a straight face)? As if it should matter. You never see the French agonizing over whether Nicholas Sarkozy is Christian or Jewish.
No doubt the world, outside the Muslim world, is reading and listening, dumbfounded and in wonder, at the current politico-religious debate in the only superpower left. Is Obama a Muslim or a Christian? Apparently Christian in America does not mean a follower of the teachings and example of Christ, not anymore.
Is America 'Christian'? Were Franklin and Jefferson and some other Founding Fathers really 'Christian', in today's retro-sense? I have strong doubts about that, as do others.
It seems that the United States of America is in the throes of a similar struggle for religious identity as the Middle East. And the bestowal and denial of religious identity is being used as politically here as back in the Arab World and the wider Middle East. Who is a true Christian in American politics? Who is a true Muslim and not part of a heretical sect in Islamic politics?
At least they are not beheaded or burned alive here for their faith or sect, not literally. And there is a solid bloc of wisened American voters who mostly vote sensibly, at least when it comes to electing presidents. Mostly but apparently not always.
Cheers
Mohammed Haider Ghuloum