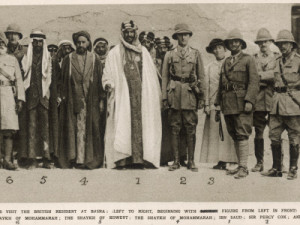 When the Bahrain uprising was frustrated with help from foreign mercenaries and Saudi forces, the ruling family decided to erase the memory of it. Or so they thought. The heart and symbol of the February 14, 2011 uprising was renamed from Pearl Square to GCC Square (actually renamed Al Farooq Square, a sort of historical slap at the Shi'as). Its structure was also changed so that people cannot gather in it anymore.
Now to Egypt: the historic true mother of the Arab world. General Al Sisi has agreed to sell two strategic islands in the Red Sea to the Saudi ruling family. Basically the sisterly (or brotherly) Saudis caught him at a tough time for the Egyptian economy. The islands were sold for an unspecified billions of dollars in aid and loans. That is apparently the Sisi plan to revive the Egyptian economy: borrow and beg dollars from the Saudis (and some from the UAE Emirates who suffer from severe Muslim Brotherhood Phobia). Egyptians on the street are outraged, but Sisi pretends he is deaf.
Is it possible that the Egyptian military will imitate the Baharin rulers and change Tahrir Square to, say, King Salman Square? That should lead the millions of Egyptians back to the "square', I would think.
Cheers
Mohammed Haider Ghuloum