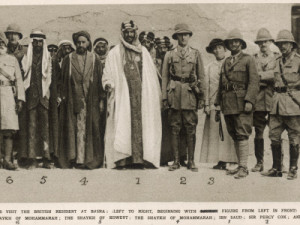 ا
"Prominent Egyptian activist and lawyer Gamal Eid has said that security officials prevented him from travelling from Cairo to Athens early Thursday morning amid what he describes as a campaign against rights campaigners critical of authorities. "A late decision was issued. I've been prevented from travelling and I'm returning from the airport! What a law-respecting country," Eid, director of the Arabic Network for Human Rights, wrote on Facebook early Thursday. Eid was barred from leaving on a dawn flight bound to Athens after his name was found on a no-fly list, airport officials told Aswat Masriya news website. Eid said that he was not provided with a reason for the ban.…………"
This is not new. Across the Arab world and the rest of the Middle East tens, maybe hundreds, of thousands are banned from travel abroad for political reasons.  It is not called Internal Exile, but that is exactly what it is, a form of forced exile within a country. What Arab officialdom and media term as "man'a min al-safar", Banned from Travel (Abroad). It is done to punish people who criticize a regime or displease it.
Every Arab country has tens of thousands of these Internal Exiles, and so do non-Arab Middle East countries as well. The computer age has made this cruel form of punishment easier to enforce and expand and monitor. From Bahrain to Riyadh to Cairo and beyond, those whom the regime deems loudly unfriendly to it are "Banned from Travel Abroad".
No, it has nothing to do with terrorism, this form of punishment preceded the age of Wahhabi terrorism, but it has expanded now and "terrorism" is occasionally attached to placate some Western governments and NGOs.
Mostly it is below the international radar, this huge Arabian Gulag of internal exile. An internal prison. If they are not in an actual brick and mortar prison, then they probably do not exist to the outside world. Most are not charged with any crime. But there are probably as many or maybe more of these forced internal exiles as there are political prisoners kept in cells.
Other advantages to the regimes: these forced internal exiles, the "banned from travel abroad" are cheaper to maintain than formal prisoners and not as 'obvious', and they are below the international radar. A cruel Arabian Gulag that is ignored by most of the world.
Cheers
Mohammed Haider Ghuloum