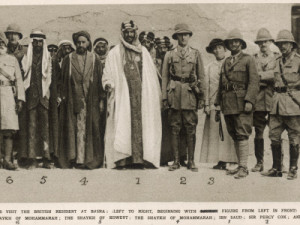 With the advent of the month of Ramadan, Muslims are waging wars on each other. Saudis and their hired allies are bombing Yemen into rubble. Syrians and Libyans and Yemenis are killing each other. Egyptian kangaroo military courts are handing out unprecedented numbers of death sentences to political critics of the military regime. Sinai and parts of the Nile valley are becoming uncontrollable terrorist hubs. Wahhabi terrorists are busy committing massacres and reinstating (female) slavery in Iraq and Syria. And now the Mubarak-appointed Shaikh of Al Azhar (he now calls himself the Grand Imam but there is nothing Grand about him) has jumped again into the sectarian fray.
Shaikh Ahmad Al Tayeb, a former functionary of Hosni Mubarak's Nationalist Party, opened Ramadan by warning of a "feverish" campaign to convert young Egyptians away from the Sunni sect to Shi'ism. The shaikh, apparently insecure about his own faith, has warned of an "organized" campaign of conversion that uses education, science, and media. He claimed that there are evil and sneaky attempts to destabilize Egypt through the conversion of its the youth. He warned that "they", WTF they are, would sneak upon "us" through the Egyptian affection toward the family and descendents of the Prophet and use that to gradually convert people into Shi'ism.
Yes, "they" might be sneaky, and this Ahmad Al Tayeb is probably the most insecure and the silliest Shaikh in the history of the once venerable Al Azhar……….
King Abdullah Earns a Doctorate from Al Sisi University, Morsi Moves from Elba to Saint Helena………
Grand Ayatollah of Al Azhar Gets His Just Reward on the Gulf………
Marine Le Pen Meets Egyptian Islamic Hypocrisy at Al Azhar: J'Accuse au Caire……
Islamic Outer Space: Al Azhar Tackles a Communist Jewish Shi'a Magi Conspiracy……
Cheers
Mohammed Haider Ghuloum                          


[email protected]