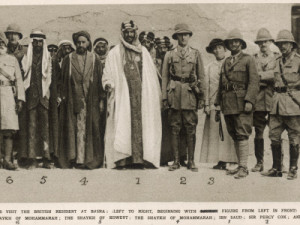 "Saudi Arabia has refused to accept four tiny Amazonian monkeys from a Swedish zoo because of a diplomatic row, Swedish media report. The pygmy marmosets at Skansen zoo in Stockholm had been destined for a Riyadh zoo. "They didn't want the monkeys anymore because of the political situation," said Skansen zoo boss Jonas Wahlstrom. Last month the Saudi ambassador to Sweden was recalled, after Sweden ended an arms deal in a human rights dispute. Weighing just over 100 grams (3.5 oz) each pygmy marmosets are the smallest primates in the world. "It's a little comical. I'll just have to wait until they grant visas to Swedish businessmen again. Maybe monkeys will get visas then too," said Mr Wahlstrom…………."
It started when the Saudis vetoed a scheduled speech by the Swedish foreign minister Margot Wallström to an Arab League meeting. The princes, who fancy they own the Arab League (they do), feared that the female minister would remind the Arab potentates and their minions of the HR words, Human Rights. So the dispute started and escalated.
The Saudis have not only refused to grant visas to the Swedish pygmy monkeys as well as to Swedes in general, they have also recalled their own marmoset ambassador from Stockholm, who is not a pygmy. Besides, my incredible source report that one famously loquacious traveling prince snorted, tongue-in-cheek, that "We don't need them and their f–king monkeys. We have thousands of our own within the family".
Cheers
Mohammed Haider Ghuloum                          


[email protected]