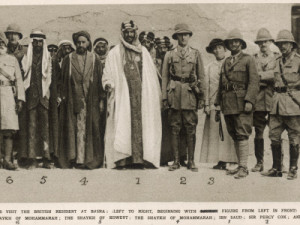 "Debkafile's military and intelligence sources reveal exclusively that Gen. Qassem Soleiman, commander of the Revolutionary Guards elite Al Qods Brigades, paid a groundbreaking visit last Thursday, March 5, to the Hashemite Kingdom of Jordan as guest of Gen. Faisal Al-Shoulbaki, director of General Intelligence and a close adviser to King Abdullah II.The visit, encouraged by Obama administration policy, showed one of America's oldest Sunni Arab allies, recognizing the di rection of the trending regional reality to jump the lines over to Tehran. Iran's grab for Middle East influence is now reaching from four capitals, Baghdad, Damascus, Sanaa, Beirut to a fifth, Amman……………….."
Some of these Israeli not-official-anymore sources are beginning to sound as crazy as many Arab sources. Almost as crazy. Especially when it comes to Iranian Brig. Gen. Qassem Suleimani and his travels in the region. This Israeli narrative claims that he has visited Amman recently, smack in the humorless kingdom of Jordan. While he was still in Iraq shoring up the campaign against the murderous Caliphate of ISIS in Tikrit. Or maybe in Syria, or along the Kurdish border. Or was that Yemen? Still, it is possible that he snuck into Amman for a quickie, but unlikely. Unless he intends to participate in training the New New Syrian opposition, the New Improved FSA, the latest iteration that is being financed by the Saudis, Emiratis, et al. But it can't be: this new FSA is reported to have the Good HouseKeeping Seal of Approval, from the Capitol to Riyadh.
As early as early 2013, some Persian Gulf media, owned by the oligarchy, claimed that he, Suleimani, was in Egypt, apparently holed up at some Cairo hotel. Meeting his Egyptian (Muslim Brotherhood) counterparts over drinks at a Cairo bar. The goal was clearly to discredit the ruling Muslim Brotherhood in Cairo for improbably mixing with such company of ill-repute. It was to set the stage for the Gulf-financed military coup d'etat by General Al Sisi (who promoted himself to Field Marshal after the coup).
In case you are confused, here are links to some earlier posts of the General's travels and various dastardly acts he has been engaged in:
OH OH, QASSEM SULEIMANI IS BACK STALKING YOUR DREAMS………
FIRST BLOOD? IRANIANS IN THE BATTLE FOR IRAQ………..
QASSEM SULEIMANI: PLOTTER WITH MORSI, DRUG SMUGGLER TO GCC, ELECTION MANAGER IN IRAQ ………….
BREAKING NEWS: NETANYAHU TO BLAME IRAN'S QASSEM SULEIMANI FOR LIBYA TERROR ATTACK……….
MORE ON IRAN'S QASSEM SULEIMANI: SOLVING THE MYSTERY…………
PREDICTABLE SYRIAN WAR: IRANIAN SULEIMANI TO ASSAD, FRENCH ANTI-AIRCRAFT TO FSA……………
Mohammed Haider Ghuloum                        


[email protected]