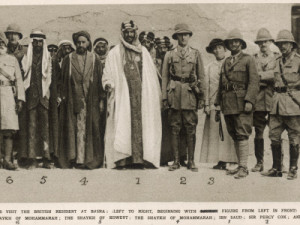 Now my reliable African source reports that the mythical King Abdullah of Jordan is slated to embark on another mission in the near future. He is being approached by U.S. officials to lead a new campaign in West Africa. The goal? To defeat Boko Haram terrorists and change their name into Boko Halal.
All that will come after his current missions are accomplished. After he defeats the Caliphate of ISIS and pacifies the rugged land of Afghanistan.
The king is reported to hope that when it is all over he will have time to fulfill one of his life-long dreams. After he comes out of Africa. To star in a western directed by Rowdy Yates Clint Eastwood.
Cheers
Mohammed Haider Ghuloum