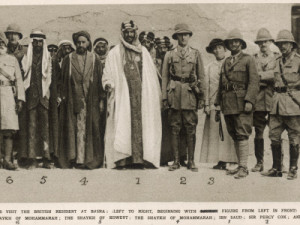 ""Custodian of the Two Holy Mosques King Salman bin Abdul Aziz al-Saud issued a royal order today, relieving Prince Khalid bin Bandar bin Abdul Aziz al-Saud, Chief of General Intelligence, of his post," the official Saudi Press Agency said……. A separate decree said Prince Bandar bin Sultan, a nephew of Abdullah, was removed from his posts as Secretary General of the National Security Council and adviser to the king. Two sons of the late monarch were also fired: Prince Mishaal, the governor of Mecca region, and Prince Turki, who governed the capital Riyadh, according to the decrees broadcast on Saudi television……….."
Maybe Salman is not as demented as the Saudi Wahhabi opposition in exile (Mujtahidd, etc) have been claiming. He seems to be doing the right things that a normal wily Saudi king would do when he ascends the throne.
Gone are the days of obsequiousness to the reigning king (Abdullah). Here are the days of obsequiousness to the new reigning king Salman. He has been quick to execute his palace coup. He started early, possibly even before Abdullah was buried but probably after his death, with the chief of the Royal Court of Abdullah. Al-Tuwaijri was sacked as were some others. Today, Thursday, a whole bunch of other princes have been disposed of in one day, many of them the sons of King Abdullah. They had been promoted by Abdullah and quickly deposed by Salman. Prince Muqrin is still the crown prince, and he has appointed Prince Mohammed Bin nayef as crown prince to the crown prince, third in succession. But for how long? He does control the Interior Ministry: security, secret police, religious police, prisons, etc, etc.
All this ruthless plotting and counter-plotting would do justice to an Ottoman royal court. It shows you: there was little if any brotherly love in the Byzantine palaces of Riyadh. There is even less now.
Cheers
Mohammed Haider Ghuloum