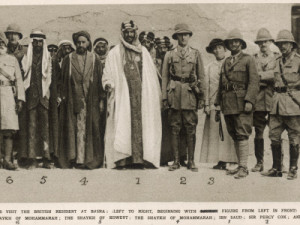 "Sudan said Thursday it is organizing a December 4 meeting of Libya's neighbors, as the North African country continues to be plagued by lawlessness and violence. The foreign ministers of Algeria, Chad, Egypt, Niger and Tunisia have been invited to the meeting in Khartoum, the foreign ministry said. Arab League secretary general Nabil al-Arabi and the organisation's envoy to Libya, Nasser al-Qidwa, were also invited…………."

Now I have seen it all, und warum nicht? Everything is topsy turvy in the region now. If absolute tribal princes and potentates can claim to bring freedom and democracy to Syria, why can't Sudan bring stability to Libya? Anything is possible these days.
Go for it, Omar. You must be serious: you have no more sense of humor than your ancient namesake did.
I have some concern about the list of invitees. I don't mean to show any disrespect, but Algeria, Chad, Egypt, Niger, Tunisia and the Arab League don't cut it. Not alone. Didn't Qatar and the UAE join Bernard-Henri Levy and Senator McCain in bombing Libya and overthrowing Qaddafi? Why not invite them too?
Cheers
Mohammed Haider Ghuloum