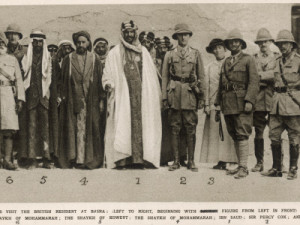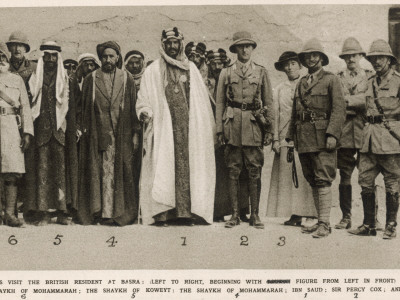 "Pakistan's parliament on Friday unanimously approved a resolution promising the country will stay neutral in the conflict in Yemen, despite Saudi requests for Islamabad to participate in the coalition fighting Shi'ite Houthi rebels. Prime Minister Nawaz Sharif had summoned the emergency joint session to debate a Saudi request for Sunni-dominated Pakistan to send its warships, planes and ground troops to help the Saudi-led military coalition. A heated debate continued for five days, as many lawmakers strongly opposed any Pakistani military intervention in Yemen. They feared such a move would fuel sectarian tensions inside Pakistan……….."

Saudi Deputy Deputy Crown Prince (who is also Minister of Interior) Mohammed Bin Nayef Al Saud flew to Turkey last week. The common assessment is that he wanted Turkish help in the military operations in Yemen. That came just before President Erdogan flew to Tehran. Erdogan had blasted Iran for its alleged interference in Yemen (and other places), but after his Saudi and Tehran meetings he moderated his comments. Turkey is mostly Sunni, which means the sectarian-oriented Saudis think it can provide "Sunni" military help. The problem is that only about 75% of Turks are Sunnis, and the Turks could develop an Alevi or Shi'a problem that has been so far dormant, especially in the south.
Last weekend, Saudi defense minister, the youngster Mohammed Bin Salman Al Saud flew to Egypt for meetings with his Egyptian counterpart, and possibly with Al Sisi. The Egyptian media has been gung-ho last week on intervention in Yemen, complete with headlines about the "Shi'a threat" to Egypt. Egyptian media are rarely subtle and almost never into due diligence, and some of them even accused "Shi'a and Iranian" agents of terrorist acts in Sinai. Yet Al Sisi seems hesitant about sending his soldiers into Yemen to fight for the Saudis. Some Saudi Wahhabi opposition groups, those who support ISIS and Al Qaeda, claim that he is holding out for more money from the princes. Yet Egypt has a history in Yemen that it would not want to repeat.
Pakistan under the Nawaz Sharif administration was seen as a reliable source of mercenary troops to fight the Saudi war in Yemen. Yet Mr. Sharif has met with Turkey's Erdogan and with the Iranian FM Zarif last week. After which he threw the ball in the court of the Pakistani parliament with a request to authorize intervention. The Saudis are reported by some media to have asked for "Sunni" soldiers. But Pakistan is some 20% Shi'a (about 30-35 million of them), and it is already facing sectarian terrorist acts in some major cities. The Pakistani parliament voted this week unanimously against "renting" their army to the Saudi princes. After which Anwar Gargash, a minor state minister in the United ِArab Emirates played his best card. The UAE minister threatened that Pakistan will pay "a cost" for its decision not to join the war on Yemen. Meaning financial blackmail.
This leaves Egypt, which has been monitoring the Turkish and Pakistani developments. The only country among the three which has had experience fighting in Yemen in recent times. Will Field Marshal Al Sisi jump into the fray and provide canon fodder, at the "right price"?
Stay tuned………….
Cheers
Mohammed Haider Ghuloum                          


m.h.ghuloum@gmail.com