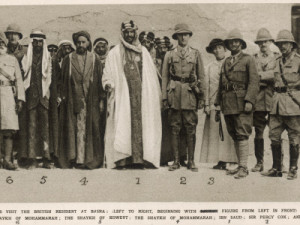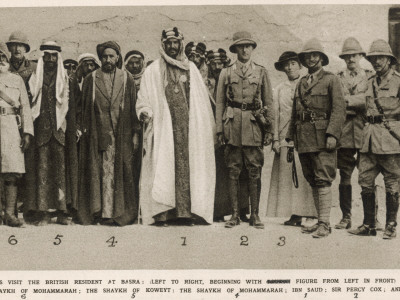 Thinking of my post yesterday about oligarchy and meritocracy made me go back and do some uncharacteristic critical rereading of its general topic.
If you read a list of ministers in any Gulf GCC state, one fact stands out: the most important and most powerful public positions are almost always taken by members of the ruling families. That is often cited as a gateway to corruption. In most cases it is true, as I have pointed out in some examples here.
The issue of regime security is an important factor why security and armed forces are kept 'within the family'. But in some of these tribal societies the issue is more complicated by two divisive factors which create some support for this concentration of power: 
Tribalism: tribalism is rampant in the region, as is tribal nepotism. Tribal ministers or other high officials who are not from ruling families tend to create their own corruption in some of the Gulf states. Any tribal cabinet minister or high official worth his salt will usually tend to favor members of his own tribe. In some of these countries a minister of oil (for example) from Tribe X will literally stuff his ministry and its subsidiary companies with his own tribal kin. A minister of finance from Tribe Y will do the same. Ditto for ministers and directors of various service ministries and departments. One can see it just from a list of heads of departments and the concentration of employees.


All that creates suspicion and insecurity among other non-tribal or minority members of society.

Sectarianism: members of minority sects tend to fear that a minister from a particular majority sect will favor members of his own sect. Members of a majority sect will also fear that a minister from a minority sect will favor his own.
Hence there are specific cases where large swathes of society prefer a minister from the ruling family to another from among the ruled. Especially if the alternative is someone from another specific sect (or tribe). Members of ruling dynasties are often deemed relatively more neutral and seem more like arbitrator of society than others. Even if they also often abuse, misuse, and mismanage the resources. This attitude is especially true among ethnic and religious and tribal minorities. This is quite clear in one particular GCC state where most opposition political leaders and many members of the political opposition are from one large tribe (plus another tribe) and from among extreme sectarian Islamists. It has very few members of the minority sect supporting it. I have written on this particular case before.

Of course that is not true in all cases: in some Gulf and Arabian Peninsula states, in two GCC kingdoms in particular, members of the ruling oligarchy are as tribal and sectarian as anyone else, if not more. And they beat everyone else in corruption.
It is a tough choice for some, stoked by fear, a choice between the frying pan and the fire……..
Cheers
Mohammed Haider Ghuloum                          


m.h.ghuloum@gmail.com