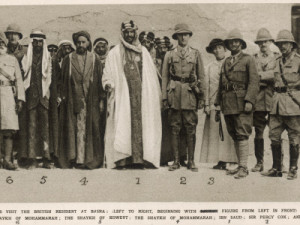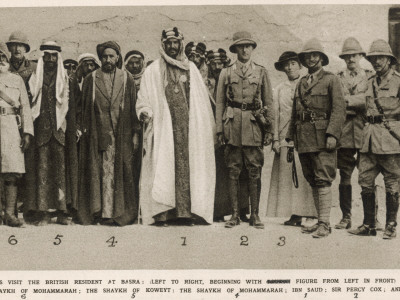 "In Yemen, "Saudi Arabia is using F-15 fighter jets bought from Boeing. Pilots from the United Arab Emirates are flying Lockheed Martin's F-16″ in sorties in Yemen, Iraq, and Syria, wrote the Times. U.S. arms manufacturers have opened up offices in several Arab capitals, and reportedly expect additional orders from regional countries for "thousands of American-made missiles, bombs and other weapons" to replenish "an arsenal that has been depleted over the past year," according to The New York Times. In an earnings call leaked to The Intercept last month, Lockheed Martin CEO Marillyn Hewson stressed the company's goals to increase international sales, particularly in the Middle East. "A lot of volatility, a lot of instability, a lot of things that are happening" in the Middle East are potential "growth areas"…………."
In 1979, after the mullahs and their temporary secular allies overthrew the Shah of Iran, they made a nearly-fateful decision. They canceled all pending weapons contracts with the United States (that was before the Hostage Crisis). The decision was partly driven by 'revolutionary' zeal, and based on the naive assumption that they were safe from external attack and that they could influence the region with their revolutionary message and rhetoric.
Next year Saddam Hussein did something that quickly disabused them of that rosy view. Saddam saw an opportunity in the turmoil within Iran and made his own fateful decision by invading southwestern Iran. That war disappointed all expert predictions as it lasted eight years and bankrupted Iraq to the extent that Saddam invaded Kuwait to loot its wealth. We all know that story is still unfolding in Iraq and across the region (and to some extent within Iranian political circles).
Suddenly our once peaceful Gulf looked quite menacing. Meanwhile, with the two Persian Gulf superpowers, Iran and Iraq, otherwise occupied, the smaller countries started building up their own arsenals, to supplement the American Umbrella. Now Saudi Arabia, UAE and other GCC states are major weapons markets for the West (and the East). The Iranian mullahs probably salivate at the quality and quantity of state-of-the-art Western weapons that their smaller neighbors to the south can get. Only the Israelis get better weapons than the GCC states, and that is certainly deliberate American policy.
The mullahs will probably have to keep on salivating: Western weapons are unlikely to be available to Iran any time soon. That is not all bad. They have managed to develop their own vast weapons industry, as well as a credible space program. Which means they have locally mastered the sciences and technology needed. For a country the size of Iran, it makes sense to focus on domestic production. Besides, they have not done so bad in terms of regional influence, even without F-15 and F-16 warplanes and shared Western intelligence.
I am tempted to assert that it would be better for the other Gulf states to develop their own weapons industries. But there may be a small problem with that. Where would the princes and potentates, and their families, get the huge amounts of money that the weapons bribes commissions provide?
Cheers
Mohammed Haider Ghuloum                          


m.h.ghuloum@gmail.com