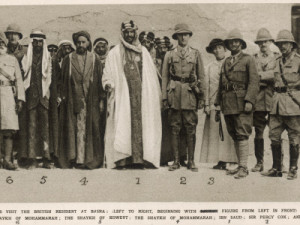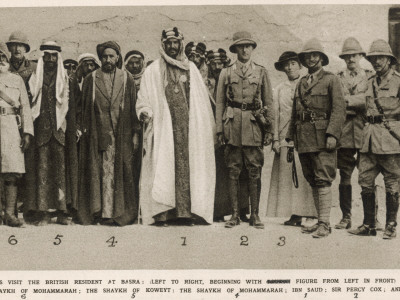 "Egyptian President Abdul Fatah Al Sissi has reportedly launched a damage control operation to ensure that his country's relations are not affected by the alleged audio recording suggesting that Egyptian officials close to him viewed Gulf Cooperation Council (GCC) countries with disdain. The conversation between Al Sissi who was then minister of defence and two aides, released on Saturday, includes remarks that some Gulf countries were half states, that they had more money than they needed and that Egypt should adopt a strict policy of give-and-take with them. It also includes verbal personal abuse of the Emir of Qatar………….."
"The Custodian of the Two Holy Mosques King Salman bin Abdulaziz Al Saud received a telephone call today from Egyptian President Abdulfattah Al-Sisi. During the conversation, they reviewed bilateral relations between the two sisterly countries as well as the developments of situations at the regional and international arenas. The Custodian of the Two Holy Mosques confirmed to the President the stand of the Kingdom of Saudi Arabia by the side of the government and people of Egypt, and that the Kingdom's position towards Egypt's stability and security is firm and never changes, adding that the ties binding the two sisterly countries are an example to be followed in the strategic relations and common cause. He also indicated that the relation between the Kingdom and Egypt is beyond any attempt to disrupt the distinguished and firm relations between them………."
These Sisi Tapes have gone viral on Arab social media, even as most controlled Gulf GCC and Egyptian media ignore them. Al-Jazeera, being a Qatari network, was quick to publicize and publish the tapes. Among what Generalissimo Al Sisi and his top aides said according to the tapes:
– "these are 'half-states', or half-countries"
– "Some of their (GCC) rulers have more money than their countries have"
– "billions to dollars that to them (to the rulers) are like grains of rice, they have so much".
– "Egypt will ask for payments of $10 billion each from Saudi Arabia, UAE, Kuwait". In addition to deposits at the Egyptian Central Bank.
– "The billions of demanded payments will be deposited in the accounts of the Egyptian army".
– Sisi said they should be tougher with these countries after "we helped 'liberate' them from Iraq". This is a misconception (actually a lie) that Egyptians keep repeating and now they may believe it. It is true what Sisi and aides mentioned about Syria: that the Syrians who also sent a symbolic brigade were more aggressive in asking for money in 1991. They certainly were. I will have more on this later.
Cheers
Mohammed Haider Ghuloum