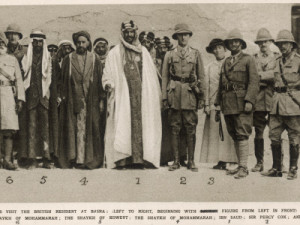 Mary, Mary, quite contrary
How does your garden grow?
With silver bells and cockleshells
And pretty maids all in a row.

"Deputy spokesperson of the United States State Department Marie Harf said in a press briefing on Monday that Egypt's President Abdel-Fattah El-Sisi is leading the country's democratic transition, despite recent criticism by the US of Egypt's human rights record and the US holding some of its aid to Egypt pending democratic reform………."
Also sprach U.S. State Department spokesperson Marie Harf. But in fairness what else can the lady say?
Transitioning to democracy is a gentrified term to use now for Arab dictatorships and absolute tribal family rule. Generalisimo Field Marshal Al Sisi is transitioning Egypt to democracy, hence he is still part of an axis of goodness, almost certified by Good Housekeeping. In the process he has overthrown a freely-elected president, the man who promoted him to defense minister, and thrown him in prison with a dozen or so trumped up charges. In the process his security forces and his soldiers have massacred a few thousand civilian protesters, the largest such massacre in modern Egyptian history. In the process his security have arrested and thrown in prison tens of thousands of people who disagree with him. In the process he has got himself "elected" against a hapless tool, with more than 97% of the vote (in a very low turnout election). In the process his courts have sentenced almost two thousand protesters to death, and the toll keeps rising.
By the same standards we can also argue that the Al Saud absolute tribal princes are transitioning the Arabian Peninsula toward democracy. We can also say that the vile absolute tribal rulers of Bahrain are transitioning the captive island of imported mercenaries and teargas toward democracy. We could have said the same about Mu'ammar Gaddafi and we can say it abut Bashar Al Assad. Etc , etc, etc………
Ten, twenty, thirty years from now, they will still be transitioning their peoples toward democracy. With a lot of help from their soldiers and their security agents, and in some cases with their imported mercenaries.
Cheers
Mohammed Haider Ghuloum